Thread Rating:
Hello from Springfield Mo.
Siberiancat
Member


Posts: 118
Joined: Feb 2011 Location: Lamar Mo. Bike: 1985 Satelite Blue Aspencade
my starter went out on me the same way as yours, drove me nuts it was a new starter less then 800 miles on it. a little investigation i found that the positive wire where in entered the housing was rubbing the armature and shorting it out the place i bought it from replaced it for me and no problems with it. this site is great alot of helpful people here.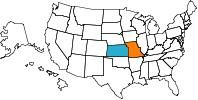 #13 07-28-2011, 06:06 AM,
Users browsing this thread: 2 Guest(s)