Chief Ben
Member


Posts: 12
Joined: Jul 2013 Location: Hot Springs, Arkansas. Bike: 1984 homemade goldwing trike Red
Just found this site, looks like a lot of good info. on here,
I started building V.W. Trikes in 1973 in the Navy,
and built my Goldwing Trike in 2003, Found a wrecked 1984 1200 with only 29,000 miles on it, paid $ 1,000.00 for it, when I got the Trike done I had about 3,000 in it,
This is me in 1973 on my first V.W. Trike, Made with All Navy Metal.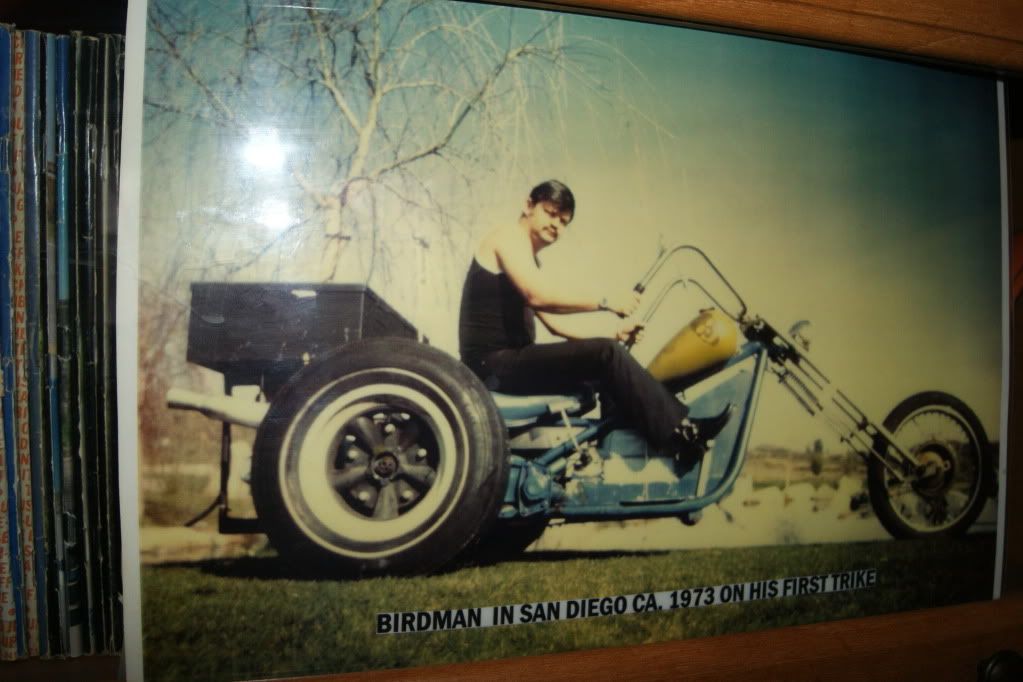 This is my Trike now with my Dog Jerry Lea, And He Loves To Ride.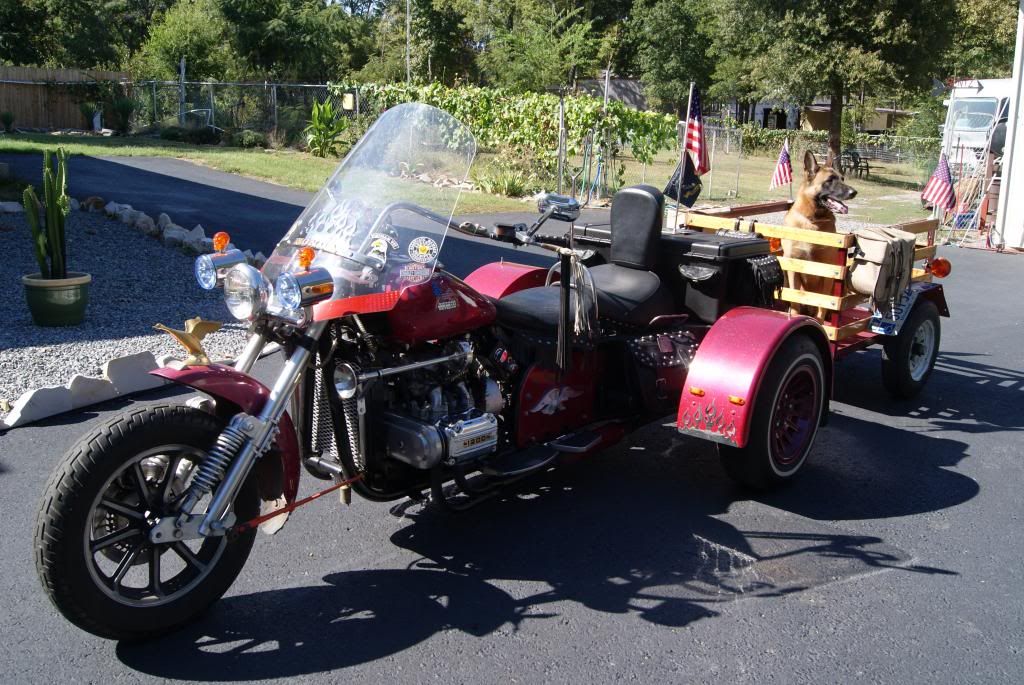 bs175dths
Expert


Posts: 1,373
Joined: Jun 2010 Location: Sunny, Southern California Bike: 1984 Interstate
.... and Welcome to the forum from Sunny, Southern California!
enjoying the view from the saddle....... due mainly to the people and information found within this site
wpd210
Super Moderator


Posts: 156
Joined: Jan 2010 Location: Texas Bike: 1984 Interstate with Terraplane sidecar
Welcome from East Texas
trike lady
Member


Posts: 51
Joined: Jul 2013 Location: Lovington, NM Bike: 1983 GL650I Silverwing Interstate, Wineberry
Hello and welcome to the forum from Butler, PA.
Thank you for your service to the U.S.A.
Cool looking trike.
Life's uncertain, eat dessert first. :D
neoracer
Super Moderator


Posts: 2,570
Joined: Jul 2007 Location: Hancock,MD Bike: 87 Aspy,86 SEI,85 LTD
welcome from mid MD/PA area
1987 Aspencade 129K
1986 SEI 93K
2014 Tri-Glide HD 17K

Hancock,MD
wingandaprayer
Senior Member


Posts: 699
Joined: Sep 2008 Location: Bike:
Welcome to the site.
Welcome from another Arkansan. Where are you located?
Bryce
85 Interstate Wineberry Red
86 Interstate Denuim Blue Metalic
Users browsing this thread: 1 Guest(s)