Thread Rating:
hi to all from Northern California (north of shasta)
Hi all hope to meet new friends and get help with fixing my new (to me) 86 goldwing.
I will be happy to help any if I can.

Larry
what do you need help with? And howdies from a little further north of shasta, portland oregon..........
roscoepc
Super Moderator


Posts: 2,014
Joined: Dec 2006 Location: Marion, Va Bike: 1985 Limited Edition
Welcome to the Site! Just ask for any help you need!! 8)
1985 Limited Edition
Hi Larry and another welcome from BC! You should be able to get all the help you need here. There is a great wealth of knowledge on this board! Good luck with your new to you Wing and I hope you get lots of great miles out of her!
calorchard
Member


Posts: 117
Joined: Sep 2008 Location: Bike:
Hello from Cherry Valley!! Welcome.

ps Dad was born in Ft Jones, now that's N Cal.
87 Interstate
1954 Ford f100 (my dads and granddads truck)
Rust is good
Enjoy the ride
http://www.calorchard.net/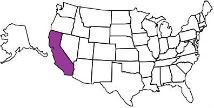 Users browsing this thread: 1 Guest(s)