ScottGO
Member


Posts: 5
Joined: Aug 2010 Location: Bike:
My name is Scott and I live in Phoenix, AZ.

I never thought a trip to my local Harely Store would actully result in my riding a Motorcycle. I had thought about riding in the past, but being a paramedic and "scraping" riders off the street made me think twice.

I recieved the a motorcycle training course for my b-day and it has been the best b-day present in my adult life. After and passing the course and getting my "M" endorsement it was time to do some riding on my own. Rented a Harely for the weekend, fell in love with the feel. I'll be honest, I didn't like the noise of a Harely so We researched other cruisers.

Came to the conclusion that the bike we wanted to ride was a Goldwin, Yes I started big. Found 1985 SEi on ebay and have been riding it since. In the two years of ownership, have had to do very little work to it.

I'm not at a point where it needs a new set of tires, this will be the second new set since I've owned it and I had some questions concerning the charging system. My research brought me to this site and I pretty sure I have enough information to troubleshoot the issue for confirmation and to then fix it. I'm looking forward to learning much more about this special model of Goldwing. My dream is have a brandnew Goldwing, but then I'll only be in a bind as to what to do with the gem I have now.
My Daughter on my 85' LTD.
SIR tricky
WISE AND HELPFUL MODERATOR


Posts: 4,305
Joined: Dec 2006 Location: Waterford, Ontario Bike: 1985 Aspencade, Satellite Blue
Welcome Scott,
My dream was a brand new Goldwing, and I got it it 1985, still riding it.
The only stupid questions are the one's that are not asked.


Roleketu
Expert


Posts: 877
Joined: Nov 2009 Location: Bike:
Welcome from Massachusetts.
Welcome to THE GL1200 Goldwing site. :YMAPPLAUSE: :YMAPPLAUSE: ...from Mississippi.
Tropicalsuns
Administrator


Posts: 1,334
Joined: Nov 2012 Location: Las Vegas Bike: 1984 Interstate
Welcome from Vegas....
DannoDeManno
Member


Posts: 56
Joined: May 2010 Location: Bike:
Welcome from MinneSnowta!
Keener
Super Moderator


Posts: 1,143
Joined: Dec 2008 Location: Calgary, AB, Canada Bike: 1984 Aspencade
And another Welcome. This time from the West side of Canada.
Ian
Remember, it's the journey, not the destination, that matters
.
bluewing
Super Moderator


Posts: 2,709
Joined: Jan 2007 Location: Bike:
Welcome from Baltimore Ontario.
Ride safe have fun and enjoy. Lane
1985 Aspencade
2002 Vulcan
welcome from Southwest Arkansas
Bryce
85 Interstate Wineberry Red
86 Interstate Denuim Blue Metalic
Sgt Dave
Senior Member


Posts: 353
Joined: Jan 2007 Location: Canton Georgia USA Bike: 1984 Interstate, Pearl Siren Blue
Hey and welcome from north Georgia.
Remember, No matter where you go...There you are!
Here is where I have ridden my 1984 GL1200I
I completed the lower 48 states in August 2009, riding the whole way with my Dad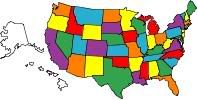 #10 08-26-2010, 06:31 AM,
Users browsing this thread: 1 Guest(s)