Hello from BC Canada! I just bought my 1984 Goldwing Interstate today! Im looking forward to many great trips for many years.. :d
bluewing
Super Moderator


Posts: 2,709
Joined: Jan 2007 Location: Bike:
Welcome to the site from Baltimore Ontario.
Ride safe have fun and enjoy. Lane
1985 Aspencade
2002 Vulcan
Sgt Dave
Senior Member


Posts: 353
Joined: Jan 2007 Location: Canton Georgia USA Bike: 1984 Interstate, Pearl Siren Blue
Welcome to the site from a fellow 1984 Interstate owner from Georgia, USA.

You will find this is THE site for all things 1200 related. Good folks with lots of experience and knowledge...I don't think there is a question someone here can't answer.
Remember, No matter where you go...There you are!
Here is where I have ridden my 1984 GL1200I
I completed the lower 48 states in August 2009, riding the whole way with my Dad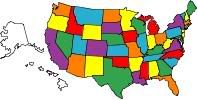 Keener
Super Moderator


Posts: 1,143
Joined: Dec 2008 Location: Calgary, AB, Canada Bike: 1984 Aspencade
Welcome aboard. Always good to have another new member, especially one from BC! Please take a minute an submit your info for the Members Database.
Ian
Remember, it's the journey, not the destination, that matters
.
admin
Administrator


Posts: 7,880
Joined: Jan 2006 Location: Leamington, Ontario Bike: 1984 Aspencade/yellow with black trim
Hello and welcome. :YMHUG:
Ed (Vic) Belanger - 1954-2015
Founder of gl1200goldwings.com


aspengold
Member


Posts: 198
Joined: Jan 2009 Location: Bike:
A BIG Welcome from south of the border in NW Ohio.

Bob **==
1984 Aspencade
Granpah
Expert


Posts: 922
Joined: Jun 2009 Location: St. Louis, MO Bike: 1985 Aspencade (tan/brown)
Welcome, welcome from St. Louis, MO
to the best Goldwing site on the 'Net.
I envy your excitement because two years ago that was me when I first received my shiny GL1200 Interstate. But the honeymoon isn't over. On days when I don't or can't ride my 'Wing, I go and visit it in its place under my house in its garage (the doors securely bolted). It is almost like I have to be sure it's really there, and really mine. :x
Enjoy • • • and ride safely.
Granpah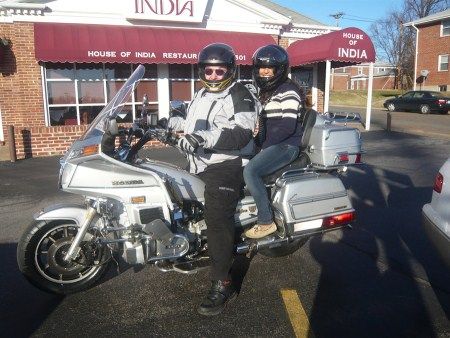 " ... If you have an idea and I have an idea and we exchange these ideas, then each of us will have two ideas." ~ George Bernard Shaw (1856-1950)
bs175dths
Expert


Posts: 1,373
Joined: Jun 2010 Location: Sunny, Southern California Bike: 1984 Interstate
Welcome to a great site!
I too have a 1984 Interstate – bought it from the original owners son.
The original owner rode it past his 80th Birthday when he became ill as was not able to return to his two-wheeled friend.
His son kept the bike nearly two years after his Dad had passed.
The bike was cared for at the local stealership (I have maintenance records) so she was well cared for.
The bike has a smidgen over 104K miles on her and runs great (now, after having gone through most systems)
I had a 1978 GL1000 (undressed) but this Interstate is much better (sorry GL1000 owners)

As mentioned in an earlier post, the honeymoon never ends, and neither does the road……….

Congratulations.
enjoying the view from the saddle....... due mainly to the people and information found within this site
Welcome for Southwest Arkansas.
Bryce
85 Interstate Wineberry Red
86 Interstate Denuim Blue Metalic
Users browsing this thread: 1 Guest(s)