Thread Rating:
New member in Northern California
Hi everybody. Thanks for creating a place for us GL1200 enthusiasts. :YMAPPLAUSE: I am a life long rider. MC permit at 15 and now all of a sudden it's 36 years later! I've had 11 different bikes in that time. I don't have a Goldwing, but I want one. The GL1200 is a size of fully loaded tourer I like. The GL1500 seems too gigantic to me and the GL1800s are still too expensive for me to take the plunge. There are nice ones selling for around $10,000, but that's ten grand!

My current bike is a '99 Honda Shadow ACE 1100 Tourer. It's comfortable, handles great and I've ridden it to all four corners of California and a little beyond. It's not really suitable for passenger comfort when that passenger is my wife. A GL1200 would work better for us, for two up riding.

I'm here to learn about GL1200s and to contribute to the forum when I can.

Thanks again,

Kevin
Hi Angela,

Thanks for the warm welcome! I live in Oakland CA. Tonight, I'm going to look at an '86 SEi, white, always garaged, etc.etc., 27K miles for $3500. Might be the one. Though I must admit that I'm a little afraid of fuel injection. We'll see how it runs.

Wish me luck!
Keener
Super Moderator


Posts: 1,143
Joined: Dec 2008 Location: Calgary, AB, Canada Bike: 1984 Aspencade
Good luck with your search for a 'Wing, Kevin and welcome to the site!
Ian
Remember, it's the journey, not the destination, that matters
.
Welcome Nor. Cal Kevin
Greetings from So. Cal Kurt
There are some great bikes out there ready to be ridden or resurrected.
Just picked up a 85 Aspy for my wife and I to enjoy. But, I really like throtteling the Standard solo.
bluewing
Super Moderator


Posts: 2,709
Joined: Jan 2007 Location: Bike:
Welcome to the site Kevin and good luck on your search. This is the best 1200 site around, full of info and friendly people.
Ride safe have fun and enjoy. Lane
1985 Aspencade
2002 Vulcan
Welcome to the forum from Southwest Arkansas. I have learned a lot from the folks on this forum.
Bryce
85 Interstate Wineberry Red
86 Interstate Denuim Blue Metalic
The '86 with low miles had spent some of its life outside so all the chrome was pitted, black stuff faded, some little cracks here and there. Maybe a 2-2 1/2. It needed brakes, front fork seals and all the usual regular maintenance. I'll pass on this one. I wouldn't hesitate to take on the mechanical restoration if the cosmetic condition was better.

I specialize in finding low mileage creampuffs, wheather car or bike. I'll find one.
arkansassuperdrafter Wrote:Welcome to the forum from Southwest Arkansas. I have learned a lot from the folks on this forum.
Howdy Arkansassuperdrafter,
Are those white sidewall tires on your 'Wing?!? Looks cool!
Fire1386
Member


Posts: 125
Joined: Jun 2010 Location: Bike:
Welcome from North Central Ohio.....there is an amazing amount of wealth in these forums.... 8)
Sgt Dave
Senior Member


Posts: 353
Joined: Jan 2007 Location: Canton Georgia USA Bike: 1984 Interstate, Pearl Siren Blue
Hey Kevin and welcome to THE site for all things GL1200 from north Georgia.

I have a high mileage (200K) nearly cream puff that is NOT for sale :-SS :lol:

Once you have found your perfect ride, this is the place to come for advice, friends, and knowledge.

If you are ever in the Atlanta area let me know.
Remember, No matter where you go...There you are!
Here is where I have ridden my 1984 GL1200I
I completed the lower 48 states in August 2009, riding the whole way with my Dad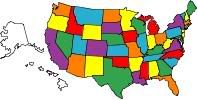 #10 10-14-2010, 09:55 AM,
Users browsing this thread: 1 Guest(s)