Thread Rating:
New Winger in Tampa Bay Area of FL
Hey all,
Bought an 85 Interstate last night.
So now to the task of setting it up the way I want to.
Speedometer was disconnected because of a hum and I will need to put a new radio in it, but other than that it's in all and all good shape.
I'll be doing a lot of research on here now.
Looking forward to getting to know you all!
Jonathan
neoracer
Super Moderator


Posts: 2,570
Joined: Jul 2007 Location: Hancock,MD Bike: 87 Aspy,86 SEI,85 LTD
welcome to the site
you can go thru each and every subject in the forum to find out just about any thing you need to know about the 1200's ,if its not here i'm almost sure it hasn't been covered by another forum
everybody here is glad to answer questions
1987 Aspencade 129K
1986 SEI 93K
2014 Tri-Glide HD 17K

Hancock,MD
Keener
Super Moderator


Posts: 1,143
Joined: Dec 2008 Location: Calgary, AB, Canada Bike: 1984 Aspencade
Welcome, Jonathan. A lot of information can be garnered by using the Search function. If you can't find an answer to a question, simply ask online and you'll get lots of help.
Ian
Remember, it's the journey, not the destination, that matters
.
bluewing
Super Moderator


Posts: 2,709
Joined: Jan 2007 Location: Bike:
Welcome to the site. This is the best 1200 site anywhere, enjoy.
Ride safe have fun and enjoy. Lane
1985 Aspencade
2002 Vulcan
Fire1386
Member


Posts: 125
Joined: Jun 2010 Location: Bike:
Welcome from Ohio!
Welcome to the forum from Southwest Arkansas. **==
Bryce
85 Interstate Wineberry Red
86 Interstate Denuim Blue Metalic
Welcome from Vermont!!
wpd210
Super Moderator


Posts: 156
Joined: Jan 2010 Location: Texas Bike: 1984 Interstate with Terraplane sidecar
Welcome from East Texas.
Welcome Jonathan, from So. Cal.
Lot's of great info here.

I have family in Ozona FL.
Sgt Dave
Senior Member


Posts: 353
Joined: Jan 2007 Location: Canton Georgia USA Bike: 1984 Interstate, Pearl Siren Blue
Welcome to the site from just north of Atlanta Georgia.

If you can't find the answers to any questions here something is wrong.
Remember, No matter where you go...There you are!
Here is where I have ridden my 1984 GL1200I
I completed the lower 48 states in August 2009, riding the whole way with my Dad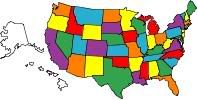 #10 02-09-2011, 09:25 AM,
GoneFishin
Member


Posts: 155
Joined: Sep 2009 Location: Near Tipton, IN Bike: 84 Interstate
Welcome from Indiana
Russ

Rides I've owned:
1965 Honda CB350
1971 Suzuki GT750
1984 GL1200I (after 33 yr. absence)
#11 02-09-2011, 12:41 PM,
Welcome to THE BEST GL1200 site!

from Starkville, Mississippi
#12 02-09-2011, 05:17 PM,
87Aspencade
Member


Posts: 22
Joined: Nov 2010 Location: Bike:
Good to see another Floridian on here. I'm East Coast, in Palm Bay. Just South of Cocoa Beach. There are quite a few Gl1200s in my area, so I'm not alone over here. Maybe we'll run into one another one trip to Daytona or such. From the pic, your bike is a spittin image of mine give or take a few chrome do-dads.
#13 02-14-2011, 11:11 PM,
Possibly Related Threads...
Thread
Author
Replies
Views
Last Post
Hello From Tampa Florida
Peterbylt
10
1,894
02-17-2013, 11:34 PM
Last Post: Hillbilly Rider
New Winger
19
3,187
01-23-2011, 08:08 PM
Last Post: neoracer
Hello From Tampa, FL
14
1,873
04-24-2009, 01:00 AM
Last Post: FatherWilliam57
Happy New Winger Member
happy winger
2
663
05-31-2007, 10:09 PM
Last Post: Guest
New Winger from Ohio
BubbaO
5
1,277
03-09-2007, 05:55 AM
Last Post: overdrive26
Users browsing this thread: 1 Guest(s)