Hi all my name is Travis and I'm currently in the market for a goldwing and found your forum while searching for more information since the GL1200 is one of the models I'm considering.

Thanks for providing this resource.

Travis
Welcome to the forum, Travis, and good luck on your search for a goldwing. I don't think you could go wrong in choosing a 1200. The folks on this site can help you with any problems you might have in regards to the 1200.
Bryce
85 Interstate Wineberry Red
86 Interstate Denuim Blue Metalic
Hey Travis, welcome from Ohio. By all means, get your 1200 and ride, you won't regret it!
aspengold
Member


Posts: 198
Joined: Jan 2009 Location: Bike:
Travis, A BIG welcome from NW Ohio, You will love the GL1200 great choice !

Bob **==
1984 Aspencade
Welcome from Vermont!!! There are 2 for sale right here Nice looking rides too!!!!
Welcome, from sunny (not today) southern California.
Good luck with your bike search. A good running 1200 is a fine ride.
Hey Travis, here's one just across the river from you.



<!-- m --><a class="postlink" href="http://kansascity.craigslist.org/mcy/2225338179.html">http://kansascity.craigslist.org/mcy/2225338179.html</a><!-- m -->
wpd210
Super Moderator


Posts: 156
Joined: Jan 2010 Location: Texas Bike: 1984 Interstate with Terraplane sidecar
Welcome from East Texas.
Siberiancat
Member


Posts: 118
Joined: Feb 2011 Location: Lamar Mo. Bike: 1985 Satelite Blue Aspencade
Welcome from South West Missouri!!!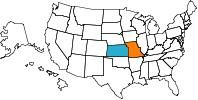 bluewing
Super Moderator


Posts: 2,709
Joined: Jan 2007 Location: Bike:
Welcome from Baltimore Ontario Canada. 1200s are great.
Ride safe have fun and enjoy. Lane
1985 Aspencade
2002 Vulcan
#10 02-25-2011, 08:41 PM,
Keener
Super Moderator


Posts: 1,143
Joined: Dec 2008 Location: Calgary, AB, Canada Bike: 1984 Aspencade
Another welcome, Travis.

If you go to the Gold Exchange Heading on the Home Page, you'll see that 45/70fan has an '85 and an '86 for sale in Michigan. I don't know if that's any use to you but both bikes are certainly worth a look.
Ian
Remember, it's the journey, not the destination, that matters
.
#11 02-25-2011, 09:12 PM,
Fire1386
Member


Posts: 125
Joined: Jun 2010 Location: Bike:
Another welcome from the Buckeye State..... 8)
#12 02-26-2011, 05:55 AM,
Welcome Travis from the tar heel state, this is a great site, loads of people eager to help with just about anything you might need to know about a 1200. Ride safe, peace to all, Dan
#13 03-01-2011, 04:26 PM,
Sgt Dave
Senior Member


Posts: 353
Joined: Jan 2007 Location: Canton Georgia USA Bike: 1984 Interstate, Pearl Siren Blue
Hey Travis and a big welcome from Georgia
Remember, No matter where you go...There you are!
Here is where I have ridden my 1984 GL1200I
I completed the lower 48 states in August 2009, riding the whole way with my Dad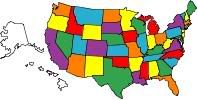 #14 03-01-2011, 10:48 PM,
Hi Travis and welcome.
#15 03-02-2011, 10:03 AM,
Users browsing this thread: 1 Guest(s)