marksaunders
Member


Posts: 66
Joined: May 2011 Location: Buffalo MN Bike: 1985 GL1200I Blue
I just wanted to say hello. I just purchased a new to me 1985 Goldwing Interstate. I'm in love. I was driving a 1981 CX500. It is a good bike but uncomfortable for me. I look forward to getting to know the site a little better and start to ask questions. I already have one. The bike acts like the batter is bad when it's warmed. It could be the battery I'm not sure. I'm going to see what I can find on the site for possible solutions. I'll try to post a photo soon.

Mark
SIR tricky
WISE AND HELPFUL MODERATOR


Posts: 4,305
Joined: Dec 2006 Location: Waterford, Ontario Bike: 1985 Aspencade, Satellite Blue
Welcome Mark

Have the battery load tested, only then can you start to debug electrical problems
The only stupid questions are the one's that are not asked.


BigDaddy12t
Member


Posts: 74
Joined: Mar 2011 Location: Bike:
Welcome from another Minnesotan. Where abouts in Minnesota are you at?
Sgt Dave
Senior Member


Posts: 353
Joined: Jan 2007 Location: Canton Georgia USA Bike: 1984 Interstate, Pearl Siren Blue
Hey Mark, and welcome from Georgia
Remember, No matter where you go...There you are!
Here is where I have ridden my 1984 GL1200I
I completed the lower 48 states in August 2009, riding the whole way with my Dad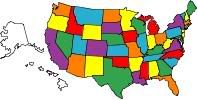 neoracer
Super Moderator


Posts: 2,570
Joined: Jul 2007 Location: Hancock,MD Bike: 87 Aspy,86 SEI,85 LTD
welcome from the mid MD/PA area

w/o a doubt you have arrived at the best site for 1200 info
1987 Aspencade 129K
1986 SEI 93K
2014 Tri-Glide HD 17K

Hancock,MD
bluewing
Super Moderator


Posts: 2,709
Joined: Jan 2007 Location: Bike:
Welcome from Baltimore Ontario.
Ride safe have fun and enjoy. Lane
1985 Aspencade
2002 Vulcan
ccdouble
Senior Member


Posts: 287
Joined: Jul 2008 Location: N.E. Ohio Bike: 84 Aspencade
And a warm welcome from N.E. Ohio, Mark!
Fire1386
Member


Posts: 125
Joined: Jun 2010 Location: Bike:
Welcome from Ohio....
unionjack
Senior Member


Posts: 689
Joined: Sep 2009 Location: Bike:
A slow starter when it's warm means the starter brush plate is not making a good ground. This is fixed by adding a ground wire between the plate and a small nut and bolt in the end cone of the starter, best to replace the brushes at the same time.
Rebuild kits are available on Ebay, note that the 84 is different from the 85-87 starters.
http://bobsold.goldwingfacts.com/
This link also includes full instructions and pics. for the starter repair.
be sure to check your battery connections and the ground strap connection behind the left triangle motor mount first though, if they are dirty it would do the same thing.
'RIDE TO BE SEEN'
:d
Most common quote from a cager after
killing
a motorcyclist.
"I never saw him"
instead of
"I never looked for him"
.
Users browsing this thread: 1 Guest(s)