Just wanted to say greetings from central MI
rambo999
Junior Member


Posts: 2
Joined: Aug 2011 Location: Bike:
Just joined today after checking the site out for a few days, this forum certainly has a wealth of information within. I hope at some point I can meet and ride with you all :lol: I just finished a ground up restoration on a 1986 1200 Aspencade. The bike is a wonderful ride. Been piling the miles on it since finished, 2800 miles in two weeks :lol:. Anyway just wanted to say HI to everyone, and hope I may be of some help to everyone. Been riding street bikes for 39 years, and will continue for as long as I'm able. Done alot of wrenching in that time too. To all, be safe and enjoy the ride.
Jimmy
GoneFishin
Member


Posts: 155
Joined: Sep 2009 Location: Near Tipton, IN Bike: 84 Interstate
Welcome from central Indiana. :YMAPPLAUSE:
Russ

Rides I've owned:
1965 Honda CB350
1971 Suzuki GT750
1984 GL1200I (after 33 yr. absence)
SIR tricky
WISE AND HELPFUL MODERATOR


Posts: 4,305
Joined: Dec 2006 Location: Waterford, Ontario Bike: 1985 Aspencade, Satellite Blue
Always good to have another wrench on the forum

Welcome from SW Ontario
The only stupid questions are the one's that are not asked.


Jimwill52
Member


Posts: 8
Joined: Aug 2011 Location: Bike:
Welcome from Kansas City! Enjoy you bike... doesn't sound like it will gather much dust sitting around.

Jim
Keener
Super Moderator


Posts: 1,143
Joined: Dec 2008 Location: Calgary, AB, Canada Bike: 1984 Aspencade
Welcome, Jimmy. Can you post some pictures of your restoration?
Ian
Remember, it's the journey, not the destination, that matters
.
Mercness
Member


Posts: 58
Joined: Jul 2011 Location: Bike:
Welcome from Arlington, TX! Enjoy the ride, and have fun with it!
-Austin Walker-

Let the fun begin.
Sgt Dave
Senior Member


Posts: 353
Joined: Jan 2007 Location: Canton Georgia USA Bike: 1984 Interstate, Pearl Siren Blue
Hello and welcome from Georgia, just north of HotLanta.
Remember, No matter where you go...There you are!
Here is where I have ridden my 1984 GL1200I
I completed the lower 48 states in August 2009, riding the whole way with my Dad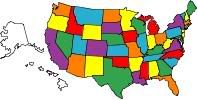 Roleketu
Expert


Posts: 877
Joined: Nov 2009 Location: Bike:
Greetings from Massachusetts.
jerryinmich57
Member


Posts: 39
Joined: Aug 2011 Location: Michigan Bike: 1986 GL1200 Blue (Stella)
Welcome Rambo from a little bit north and east of you.
Sounds we both have the same wing 1986 blue Aspy here.
Jerry
bluewing
Super Moderator


Posts: 2,709
Joined: Jan 2007 Location: Bike:
Welcome from Baltimore Ontario
Ride safe have fun and enjoy. Lane
1985 Aspencade
2002 Vulcan
#10 08-30-2011, 06:09 PM,
Users browsing this thread: 1 Guest(s)