Thread Rating:
nogotee
Junior Member


Posts: 1
Joined: Aug 2011 Location: Bike:
Hello all from Texas.
Very Cool Board I must say. Just an Old rider looking for new Tricks.
SIR tricky
WISE AND HELPFUL MODERATOR


Posts: 4,305
Joined: Dec 2006 Location: Waterford, Ontario Bike: 1985 Aspencade, Satellite Blue
Welcome aboard from SW Ontario
The only stupid questions are the one's that are not asked.


Siberiancat
Member


Posts: 118
Joined: Feb 2011 Location: Lamar Mo. Bike: 1985 Satelite Blue Aspencade
welcome from sw Missouri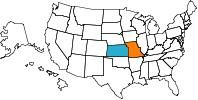 Sgt Dave
Senior Member


Posts: 353
Joined: Jan 2007 Location: Canton Georgia USA Bike: 1984 Interstate, Pearl Siren Blue
Hello and welcome from Georgia...just 30 miles north of HotLanta
Remember, No matter where you go...There you are!
Here is where I have ridden my 1984 GL1200I
I completed the lower 48 states in August 2009, riding the whole way with my Dad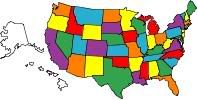 firstwing85
Super Moderator


Posts: 397
Joined: Apr 2011 Location: Aldergrove BC Bike: 85 LTD Edition
welcome from West Coast Canada..
Johan
Granpah
Expert


Posts: 922
Joined: Jun 2009 Location: St. Louis, MO Bike: 1985 Aspencade (tan/brown)
Welcome from St. Louis!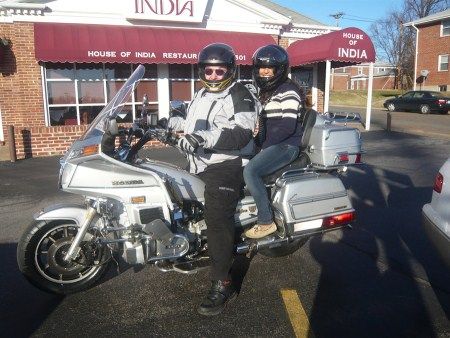 " ... If you have an idea and I have an idea and we exchange these ideas, then each of us will have two ideas." ~ George Bernard Shaw (1856-1950)
bluewing
Super Moderator


Posts: 2,709
Joined: Jan 2007 Location: Bike:
Welcome from Baltimore Ontario
Ride safe have fun and enjoy. Lane
1985 Aspencade
2002 Vulcan
Fire1386
Member


Posts: 125
Joined: Jun 2010 Location: Bike:
Welcome from north central Ohio.... :lol:
GoneFishin
Member


Posts: 155
Joined: Sep 2009 Location: Near Tipton, IN Bike: 84 Interstate
Welcome from Indiana!
Russ

Rides I've owned:
1965 Honda CB350
1971 Suzuki GT750
1984 GL1200I (after 33 yr. absence)
Welcome from Southwest Arkansas, neighbor.
Bryce
85 Interstate Wineberry Red
86 Interstate Denuim Blue Metalic
#10 09-01-2011, 12:19 PM,
Mercness
Member


Posts: 58
Joined: Jul 2011 Location: Bike:
Welcome from Arlington Texas! I'm actually from Mineral Wells, about 20min drive from you! I go through Weatherford quite a bit, This weekend I will be actually. Shoot me a PM if you ever wanna go for a ride. Me and my father both ride Wings and belong to the Grandbury GWRRA chapter!
-Austin Walker-

Let the fun begin.
#11 09-01-2011, 02:09 PM,
Walter
Member


Posts: 18
Joined: Aug 2011 Location: Bike:
Hello from BC!
#12 09-05-2011, 01:05 AM,
Roleketu
Expert


Posts: 877
Joined: Nov 2009 Location: Bike:
Greetings from Massachusetts.
#13 09-05-2011, 07:36 AM,
admin
Administrator


Posts: 7,880
Joined: Jan 2006 Location: Leamington, Ontario Bike: 1984 Aspencade/yellow with black trim
Hello and welcome. Hope you find all the info you seek, if not just ask.
Ed (Vic) Belanger - 1954-2015
Founder of gl1200goldwings.com


#14 09-05-2011, 09:58 AM,
goinwingin
Member


Posts: 9
Joined: Sep 2011 Location: Ochlocknee, Ga. Bike: 1985 GL1200A
Hello form S. Georgia. Just 25 miles north of the Fl. line. New to Golwings but not to biking.These forums have been invaluable for finding info on the thing that thrills my soul--My '85 Aspencade.
#15 09-05-2011, 03:44 PM,
Users browsing this thread: 1 Guest(s)