Thread Rating:
New member from Greeley Colorado
prairiestar
Member


Posts: 7
Joined: Sep 2011 Location: Bike:
Great Forum! :YMAPPLAUSE:
I've ridden a 1979 naked wing since 2005. Bought her as a project and thanks to the Naked Goldwings Forum I've been able to do everything from rebuilding the carbs, to head gaskets, and every other bit of maintenance an old wing requires.
Recently purchased a one owner 1985 Interstate with 40,000 miles. Very clean and runs well. Not a scratch on her. Only blemish is some cloudiness in the clear coat over the pin stripe on the left bag. Starting out way ahead of where I was with the 79. 8)
I look forward to getting to know her as well as my old '79. I plan on doing a poor boy alternator conversion right away. Just don't feel comfortable taking a long trip with a 40,000 mile stator. I figure I'll end up doing it anyway, so might as well do it now. I've read most of the posts here on the subject, but will make a post in the appropriate area with thoughts and questions.
We rode the 79 all over the western US and will do the same with the 85. Here's my old 79 on a trip from Colorado to the black Hills.
http://www.pstartech.com/blackhills.wmv
Keener
Super Moderator


Posts: 1,143
Joined: Dec 2008 Location: Calgary, AB, Canada Bike: 1984 Aspencade
Welcome aboard. Great video and a beauty 'Wing!
Ian
Remember, it's the journey, not the destination, that matters
.
neoracer
Super Moderator


Posts: 2,570
Joined: Jul 2007 Location: Hancock,MD Bike: 87 Aspy,86 SEI,85 LTD
welcome from mid md/pa area
1987 Aspencade 129K
1986 SEI 93K
2014 Tri-Glide HD 17K

Hancock,MD
Welcome from SW Missouri!
I have a 85 I also and the alternator conversion makes this Wing awesome!
Sgt Dave
Senior Member


Posts: 353
Joined: Jan 2007 Location: Canton Georgia USA Bike: 1984 Interstate, Pearl Siren Blue
Hello, and welcome from Georgia :YMAPPLAUSE:
My '84 Interstate is running the same stator since 1998 or 99, about 100K miles on it now (200K on the bike). If/when it starts to go I'll do the Poorboy too.
Remember, No matter where you go...There you are!
Here is where I have ridden my 1984 GL1200I
I completed the lower 48 states in August 2009, riding the whole way with my Dad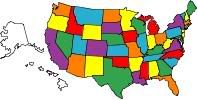 Fire1386
Member


Posts: 125
Joined: Jun 2010 Location: Bike:
Welcome from Ohio.... :lol:
bluewing
Super Moderator


Posts: 2,709
Joined: Jan 2007 Location: Bike:
Welcome from Baltimore Ontario. Very nice video and bike.
Ride safe have fun and enjoy. Lane
1985 Aspencade
2002 Vulcan
Siberiancat
Member


Posts: 118
Joined: Feb 2011 Location: Lamar Mo. Bike: 1985 Satelite Blue Aspencade
Welcome from sw missouri when i have the money my 85 aspy will be getting Poorboys kit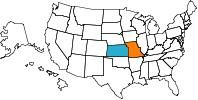 Jimwill52
Member


Posts: 8
Joined: Aug 2011 Location: Bike:
Welcome from Kansas City! Great video and nice looking '79.
Welcome to the forum from Southwest Arkansas. Great bike and video.
Bryce
85 Interstate Wineberry Red
86 Interstate Denuim Blue Metalic
#10 09-21-2011, 04:28 PM,
firstwing85
Super Moderator


Posts: 397
Joined: Apr 2011 Location: Aldergrove BC Bike: 85 LTD Edition
Welcome from West Coast Canada..
Johan
#11 09-21-2011, 04:31 PM,
Users browsing this thread: 1 Guest(s)