Thread Rating:
Another noobie - but with a garage full of goodies...
desertrefugee
TwistyRider


Posts: 113
Joined: Sep 2011 Location: Phoenix, AZ, USA Bike: '84 Aspy
I love forums. I've belonged (and belong) to lots of them. But, after decades of motorcycling and resisting the urge to buy a barge...er large tourer...

... I finally gave in and picked up a VERY nice 1984 Aspencade. Loaded and very well-preserved with only 35,000 pampered miles. Bought it from a kindly gentleman whose wife couldn't climb on and off it, so he gave it up. I felt bad to see him have to give it up, but glad to obtain such a nice specimen.

And you know what??? Now, I'm wondering why I didn't get into the barge...er tourer scene earlier!

The Aspy joins a couple of muscle bikes in the garage, a 1985 ZL900 Eliminator and a '94 Vmax. I had a brand new Eliminator when they came out and just had to have this one. (They're quite scarce).

Hopefully, they'll all get along.

I will soak up the wisdom here, and might be able to contribute to the general lore...
----------------------------------------------------------
'84 Aspencade, '94 Vmax
RayJay1959
Member


Posts: 31
Joined: Aug 2011 Location: Bike:
I also have an 84 aspy. We'll have to meet up sometime. I'm in Prescott.
Previous Rides in order from latest...
80 Harley FLT Tour Glide...78 Harley XLS 1000 Sportster...?? Honda 3-wheeler 90cc...68 Triumph Hardtail 12 over springer...?? yamaha XS360(6 speed)-rode 1120 miles in 22 hrs...68 Honda CB175-My 1st ride when I was 18
admin
Administrator


Posts: 7,880
Joined: Jan 2006 Location: Leamington, Ontario Bike: 1984 Aspencade/yellow with black trim
Hello and welcome. I hope you enjoy the site.
Ed (Vic) Belanger - 1954-2015
Founder of gl1200goldwings.com


Fire1386
Member


Posts: 125
Joined: Jun 2010 Location: Bike:
Hello from Ohio..... :lol:
GoneFishin
Member


Posts: 155
Joined: Sep 2009 Location: Near Tipton, IN Bike: 84 Interstate
Welcome from Indiana \:d/
Russ

Rides I've owned:
1965 Honda CB350
1971 Suzuki GT750
1984 GL1200I (after 33 yr. absence)
Welcome from another '84 owner. Mine still is low mileage. Great bike.
Sgt Dave
Senior Member


Posts: 353
Joined: Jan 2007 Location: Canton Georgia USA Bike: 1984 Interstate, Pearl Siren Blue
Hello and welcome from Georgia

My 84 is an Interstate and has about 200K on her. I sure hope you enjoy your new to you ride.
Remember, No matter where you go...There you are!
Here is where I have ridden my 1984 GL1200I
I completed the lower 48 states in August 2009, riding the whole way with my Dad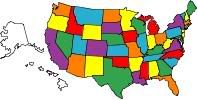 bluewing
Super Moderator


Posts: 2,709
Joined: Jan 2007 Location: Bike:
Welcome from Baltimore Ontario.
Ride safe have fun and enjoy. Lane
1985 Aspencade
2002 Vulcan
Roleketu
Expert


Posts: 877
Joined: Nov 2009 Location: Bike:
Greetings from Massachusetts.
Welcome to the forum from Southwest Arkansas.
Bryce
85 Interstate Wineberry Red
86 Interstate Denuim Blue Metalic
#10 09-30-2011, 11:12 AM,
Users browsing this thread: 1 Guest(s)