Thread Rating:
Goldwing Newbie from Ontario Canada
Granpah
Expert


Posts: 922
Joined: Jun 2009 Location: St. Louis, MO Bike: 1985 Aspencade (tan/brown)
MagnAndy Wrote:Hi All,

Just bought my 1986 GL1200 Aspencadelast Monday.

And YES, I bought it without riding it - couldn't stand the thought of dropping somebody else's bike.

After being a Canadian peering into US websites, it is refreshing to find one with such an apparently strong Canadian connection.

MagnAndy
Welcome (welcome!) to the GL1200 GOLD WINGS forum. :YMHUG:
A long, long, long, long time ago (Pierre Trudeau was for the first time running for election, that's how long ago it was). I stopped off in Brampton -- very nice town -- with my then three kids to eat (they were ALWAYS hungry) on my way from Guelph to Toronto hunting for a job. A Yank having moved from New York City to Edmonton for graduate studies in 1964, it was the best move of my life. BUT after graduation from the U of A (with distinction) nobody in ALL of Canada wanted to hire me. Nobody! It wasn't me, but rather a we-have-enough-Americans-running-our-universities sentiment at the time. But I got even with "them" ... two of my daughters were born in Edmonton, and I took these two Canuks back over the border with me to New York City. Hah! :d
On to business. Let me suggest that you invest $29.95 in a DVD called
"Ride Like A Pro V" by Jerry Palladino
. In a stepwise and progressive procedure, Palladino demonstrates exercises to practice in an empty parking lot for gaining improved and a more relaxed control over your bike. Riding atop an approximately 320 Kg two wheeled powerhouse such as your '86 Aspy, many of the DVD's pointers will come in handy.
Ride safe(ly)!!!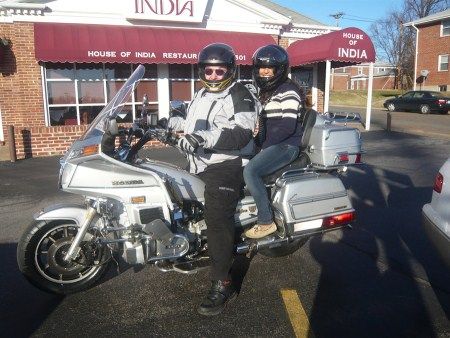 " ... If you have an idea and I have an idea and we exchange these ideas, then each of us will have two ideas." ~ George Bernard Shaw (1856-1950)
#18 11-29-2011, 10:50 AM,
Users browsing this thread: 2 Guest(s)