Thread Rating:
Goldwing Newbie from Ontario Canada
Granpah
Expert


Posts: 922
Joined: Jun 2009 Location: St. Louis, MO Bike: 1985 Aspencade (tan/brown)
It's nice having you back, Angela.
Be well.
About early bikes, in fact my very first "bike" when I was 17 was a 1956 German made, 150cc Zündapp Bella motor scooter.
Driving around New York City, some jerk in a car cut me off making me swerve, hopped the sidewalk, and crashed through a pharmacy's large plate glass window (no damage to me, but my parents were very, VERY unhappy about it).
Then when I was about 22 years old, I bought another made-in-Germany, 200 cc Progress motor scooter to which I had attached a fairly large rack bought from JC Whitney..
Once upon a time, during a Thanksgiving weekend in 1961, I drove with my new bride plus a suitcase on it from NYC to Providence, Rhode Island on the Thruway. Halfway back to NYC ... on a Sunday, yet ... in the middle of nowhere the clutch cable snapped. I got a mechanic to open his garage, somehow weld it back together, and we managed to drive all the way home. Which reminds me, some two years later, in 1964, this time driving a 1954 Ford Fairlane station wagon hauling a trailer (homemade from the back half of a 1947 Hudson pickup truck) we (wife + 1-1/2 year old son) were on our trailblazing way to the mythical city of EDMONTON ("mythical" from the perspective of a provincial New Yorker like me]. Outside of Regina, Saskatchewan, one of the Hudson's rear axles snapped .... and we limped to a nearby Husky station specializing in 18 wheelers. To the mechanics there we must have looked pathetic on account of what happened next. Well, enough high jacking of this thread. If someone REALLY wants to know what happened, I'll finish the story of our miraculous rescue in Regina.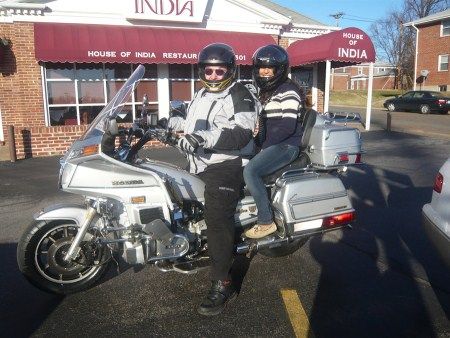 " ... If you have an idea and I have an idea and we exchange these ideas, then each of us will have two ideas." ~ George Bernard Shaw (1856-1950)
#27 11-30-2011, 08:25 AM,
Users browsing this thread: 1 Guest(s)