Just bought at project Aspencade 84 for $500
I put the battery on it before I bought it to see if the engine would turn over.

It did.

The bike sat for 2 years.

I am thinking about putting gas in the cylinders, to try to started it to see if it runs, before I sink to much money and time in to it.

Any Ideas or suggestions.

Now I have to figure out, how to clean the tank, carbs, and whatever to get it running.
Sgt Dave
Senior Member


Posts: 353
Joined: Jan 2007 Location: Canton Georgia USA Bike: 1984 Interstate, Pearl Siren Blue
Change out the brake and clutch fluids, flush and fill the radiator, drain the gas and refill, adding some Seafoam or Marvel Mystery Oil, pull and check the plugs, then see if she'll fire.
Remember, No matter where you go...There you are!
Here is where I have ridden my 1984 GL1200I
I completed the lower 48 states in August 2009, riding the whole way with my Dad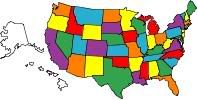 seabee
Member


Posts: 118
Joined: Jun 2011 Location: Michigan Bike: 1985 1200 Aspencade 112,000 miles
I agree with Sgt Dave. I would also suggest pulling the card bowl drain screws to empty the carbs. Then put some gas and seafoam in and see if she'll start. Then we can go from there. When was the last time it ran? Any known issues with the bike? History?
Paul
CE1 Navy Seabees/RET
1981 to 2002
ASE Mechanic
Users browsing this thread: 1 Guest(s)