NovaOne
Member


Posts: 6
Joined: Jul 2012 Location: Bike:
Hello all,
I've been enjoying this 1200 specific forum for a few months now. I helped my buddy purchase an 85 Aspencade and shortly after riding it I knew I needed one of my own. So a few weeks ago the right one came up. A black 87 Aspencade with 37k on it. We've already done a bunch of work to the 85, when we picked it up one of the carbs was missing the enrichment needle (screw set A) and after pulling them apart one of the needles was dislodged sitting inside the vacuum bellow. Then the starter gave out. So it's been fun but through it I have actually enjoyed working on it as it seems a lot easier than the magna's I've had before.
Lots of stuff in the plans for my 87 once I sell my V65 Magna. A backrest is near the top of the priority list. We pulled the Markland guards from my bike and put them on the 85 as they were a bit too much for my tastes.
No I don't ride without helmets, it was just for the pic.
wildhorse
Senior Member


Posts: 281
Joined: May 2012 Location: Davenport, Fl Bike: 1984 Aspencade
Welcome from South Florida!
Vegetarian
: Old Indian word for Bad Hunter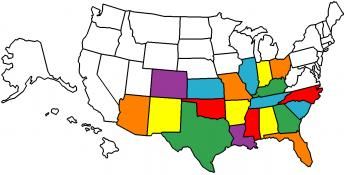 Sgt Dave
Senior Member


Posts: 353
Joined: Jan 2007 Location: Canton Georgia USA Bike: 1984 Interstate, Pearl Siren Blue
Welcome aboard from Georgia, just north of Atlanta.
Good looking '87, I'm sure she'll give you many years of riding pleasure
Remember, No matter where you go...There you are!
Here is where I have ridden my 1984 GL1200I
I completed the lower 48 states in August 2009, riding the whole way with my Dad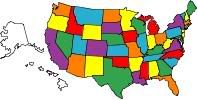 NovaOne
Member


Posts: 6
Joined: Jul 2012 Location: Bike:
I think you're right. I think my wife has already put more seat time in on this bike than the 5 years I've had the V65.
bluewing
Super Moderator


Posts: 2,709
Joined: Jan 2007 Location: Bike:
Welcome from Baltimore Ontario.
Ride safe have fun and enjoy. Lane
1985 Aspencade
2002 Vulcan
Burnout
Senior Member


Posts: 336
Joined: Sep 2008 Location: Brewerton, NY Bike: 1996 ST1100
Welcome to the Forum ! 8-)

Sent from my PC36100 using Tapatalk 2
Adam
'96 ST1100
Brewerton, NY
GoneFishin
Member


Posts: 155
Joined: Sep 2009 Location: Near Tipton, IN Bike: 84 Interstate
Welcome from central Indiana 8)
Russ

Rides I've owned:
1965 Honda CB350
1971 Suzuki GT750
1984 GL1200I (after 33 yr. absence)
Roleketu
Expert


Posts: 877
Joined: Nov 2009 Location: Bike:
firstwing85
Super Moderator


Posts: 397
Joined: Apr 2011 Location: Aldergrove BC Bike: 85 LTD Edition
hello and welcome from Aldergrove BC
I also have a V65 Magna which I have had for about 8 years,
Last year I bought an 85 Goldwing Limited Edition And Deb has had more seat time on the wing then she ever did on the Magna.
I did a lot of work on my Wing in the last year and now have everything working on my wing and absolutely love the bike.

I live only 120 miles north of you so if I can help you in any way I would be happy to do so..
maybe we could go for a ride together sometime.. :d :d
Johan
ultramidnight
member


Posts: 38
Joined: Feb 2012 Location: rome maine Bike: 1986 aspencade silver/gray
welcome from Maine,its a great place to learn about your wing .
#10 07-11-2012, 01:49 PM,
bs175dths
Expert


Posts: 1,373
Joined: Jun 2010 Location: Sunny, Southern California Bike: 1984 Interstate
....AND GREETINGS FROM SUNNY, SOUTHERN CALIFORNIA!!! :d

If my bike (and others like it) are any testimony to the stout design of the GL1200, you should have 100,000 + miles still left in her.
I am pushing 130,000 miles (approximate because I had to change out the tach and temp. meters and just changed the whole cluster)

TONS OF GOOD RIDDIN' LAYS AHEAD OF YOU!!

~O)
enjoying the view from the saddle....... due mainly to the people and information found within this site
#11 07-11-2012, 03:08 PM,
Users browsing this thread: 1 Guest(s)