FullyRox
Junior Member


Posts: 1
Joined: Jul 2012 Location: Bike:
Hi Everyone,
I'm a new member to the forum however I'm not new to the forum, for several years I helped my father with various "Internet" questions while he was a member. My name is Richard Fullerton, my father was John D. Fullerton. Sadly Dad passed away one year ago today after a brief but hard fought cancer battle. It's an honour to be riding his 86 Aspencade, he's with me for every mile!
I look forward to absorbing all the great knowledge that's gone into this forum over the years, and hopefully I'll be able to add some myself.
Cheers,
Rich
SIR tricky
WISE AND HELPFUL MODERATOR


Posts: 4,305
Joined: Dec 2006 Location: Waterford, Ontario Bike: 1985 Aspencade, Satellite Blue
Welcome Richard
Sorry to hear about you father.

hope you have many pleasant memories and miles on the bike.
The only stupid questions are the one's that are not asked.


Welcome to the site

Sorry to hear about your dad
admin
Administrator


Posts: 7,880
Joined: Jan 2006 Location: Leamington, Ontario Bike: 1984 Aspencade/yellow with black trim
Welcome Rich.
Ed (Vic) Belanger - 1954-2015
Founder of gl1200goldwings.com


firstwing85
Super Moderator


Posts: 397
Joined: Apr 2011 Location: Aldergrove BC Bike: 85 LTD Edition
hello Rich, sorry for your loss of your Dad.
welcome from the West Coast near Vancouver.
Johan
wildhorse
Senior Member


Posts: 281
Joined: May 2012 Location: Davenport, Fl Bike: 1984 Aspencade
Welcome to the forum Rich
Condolences on the loss of your Father
Vegetarian
: Old Indian word for Bad Hunter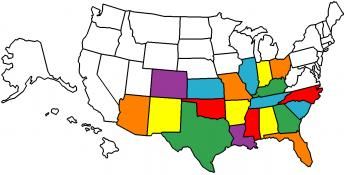 bluewing
Super Moderator


Posts: 2,709
Joined: Jan 2007 Location: Bike:
Welcome to the site from Baltimore Ontario.
Ride safe have fun and enjoy. Lane
1985 Aspencade
2002 Vulcan
Keener
Super Moderator


Posts: 1,143
Joined: Dec 2008 Location: Calgary, AB, Canada Bike: 1984 Aspencade
WELCOME from Alberta. Nice looking 'Wing!
Ian
Remember, it's the journey, not the destination, that matters
.
jaycojman43
Member


Posts: 113
Joined: Mar 2010 Location: north west ohio Bike: 1984 Aspencade
welcome to the site
Granpah
Expert


Posts: 922
Joined: Jun 2009 Location: St. Louis, MO Bike: 1985 Aspencade (tan/brown)
Welcome to the site Rich. Your dad's bike looks great, and that you can ride it in his honor is even better.

About two years ago, I gave my '85 Honda Shadow VT500c to my grateful son Josh ... and he will inherit my GL1200 when I pass on.
No doubt, you can feel your dad's joy by riding his well kept bike, and it comforts you to know that it is exactly what he would have wished that you do.

Be safe.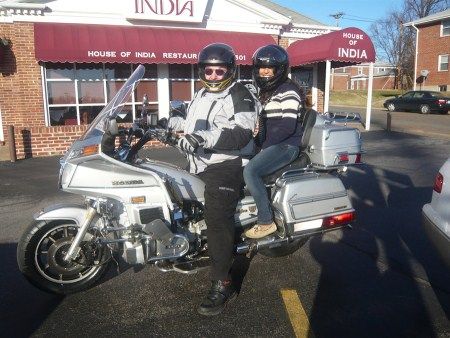 " ... If you have an idea and I have an idea and we exchange these ideas, then each of us will have two ideas." ~ George Bernard Shaw (1856-1950)
#10 08-08-2012, 11:11 PM,
Users browsing this thread: 1 Guest(s)