Rockrat84
Member


Posts: 4
Joined: Aug 2012 Location: Bike:
Found this site and hope to contribute someday. Looks like a good place to come visit.
bluewing
Super Moderator


Posts: 2,709
Joined: Jan 2007 Location: Bike:
Welcome from Baltimore Ontario. This is a great site, come visit anytime.
Ride safe have fun and enjoy. Lane
1985 Aspencade
2002 Vulcan
wildhorse
Senior Member


Posts: 281
Joined: May 2012 Location: Davenport, Fl Bike: 1984 Aspencade
Welcome from SW Florida, Pull up a chair and enjoy the knowledge these members have assembled
Vegetarian
: Old Indian word for Bad Hunter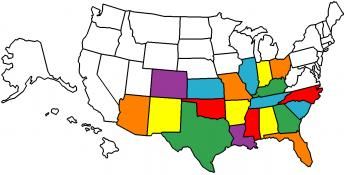 firstwing85
Super Moderator


Posts: 397
Joined: Apr 2011 Location: Aldergrove BC Bike: 85 LTD Edition
welcome from the west coast of Canada. :d :d
Johan
bs175dths
Expert


Posts: 1,373
Joined: Jun 2010 Location: Sunny, Southern California Bike: 1984 Interstate
and a big welcome from Earth quake country, California. (had a 4 point something Wednesday)

fun place to get technical advice or just to read how others have solved problems.
casual reading may cause you to upgrade your bike before a problem occurs.

-Ride On ~O)
enjoying the view from the saddle....... due mainly to the people and information found within this site
SIR tricky
WISE AND HELPFUL MODERATOR


Posts: 4,305
Joined: Dec 2006 Location: Waterford, Ontario Bike: 1985 Aspencade, Satellite Blue
welcome to the best site for gl1200 series
The only stupid questions are the one's that are not asked.


kwatts
Senior Member


Posts: 342
Joined: May 2008 Location: Sheridan, WY - USA Bike: 85 Interstate - Wineberry
Welcome from the state of South Dakota!
Sgt Dave
Senior Member


Posts: 353
Joined: Jan 2007 Location: Canton Georgia USA Bike: 1984 Interstate, Pearl Siren Blue
Welcome aboard from Georgia...just north of Atlanta
Remember, No matter where you go...There you are!
Here is where I have ridden my 1984 GL1200I
I completed the lower 48 states in August 2009, riding the whole way with my Dad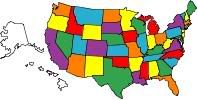 Roleketu
Expert


Posts: 877
Joined: Nov 2009 Location: Bike:
Greetings from Massachusetts!
admin
Administrator


Posts: 7,880
Joined: Jan 2006 Location: Leamington, Ontario Bike: 1984 Aspencade/yellow with black trim
Hello and welcome.
Ed (Vic) Belanger - 1954-2015
Founder of gl1200goldwings.com


#10 09-08-2012, 03:41 AM,
Users browsing this thread: 1 Guest(s)