Thread Rating:
Hello, New Member from Minnesota
BurgerJones
Member


Posts: 8
Joined: Oct 2012 Location: Minnesota Bike: 86' Aspy
Hello everyone,
My name is Brian but everyone calls me Burger.(Nickname i picked up awhile back)
I own a gorgeous 86' Aspencade, My dad rides a 98' interstate and we are planning on riding the lake superior loop the summer of 2013. I am amazed at all the information on this site and i am very glad i joined. I hope i am able to help fellow riders as much as they have taught me. Attached is a picture of what my wife(the admiral) calls my girlfriend...lol
Keener
Super Moderator


Posts: 1,143
Joined: Dec 2008 Location: Calgary, AB, Canada Bike: 1984 Aspencade
Welcome aboard, Burger. Nice lookin' 'Wing you have there.
Ian
Remember, it's the journey, not the destination, that matters
.
wildhorse
Senior Member


Posts: 281
Joined: May 2012 Location: Davenport, Fl Bike: 1984 Aspencade
Welcome from SW Florida Burger, You will like it here!
Vegetarian
: Old Indian word for Bad Hunter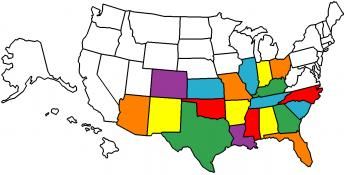 neoracer
Super Moderator


Posts: 2,570
Joined: Jul 2007 Location: Hancock,MD Bike: 87 Aspy,86 SEI,85 LTD
welcome from mid md/pa area
1987 Aspencade 129K
1986 SEI 93K
2014 Tri-Glide HD 17K

Hancock,MD
bluewing
Super Moderator


Posts: 2,709
Joined: Jan 2007 Location: Bike:
Welcome from Baltimore Ontario.
Ride safe have fun and enjoy. Lane
1985 Aspencade
2002 Vulcan
wingandaprayer
Senior Member


Posts: 699
Joined: Sep 2008 Location: Bike:
Welcome. Nice Blue Bike
goldamator
Member


Posts: 8
Joined: Sep 2012 Location: Bike:
Hello,

Welcome from France.
Congrats for your nice Blue Wing.
SIR tricky
WISE AND HELPFUL MODERATOR


Posts: 4,303
Joined: Dec 2006 Location: Waterford, Ontario Bike: 1985 Aspencade, Satellite Blue
Welcome to the forum from South West Ontario
The only stupid questions are the one's that are not asked.


admin
Administrator


Posts: 7,880
Joined: Jan 2006 Location: Leamington, Ontario Bike: 1984 Aspencade/yellow with black trim
Hello and welcome. I hope you enjoy your stay here.
Ed (Vic) Belanger - 1954-2015
Founder of gl1200goldwings.com


firstwing85
Super Moderator


Posts: 397
Joined: Apr 2011 Location: Aldergrove BC Bike: 85 LTD Edition
welcome from Canada's West Coast..
PS. Nice looking bike..
Johan
#10 10-23-2012, 11:59 PM,
Gadgit
Member


Posts: 41
Joined: Sep 2012 Location: Bike:
Hello Bürger

Welcome welcome


:d :d :-J :-J
Xxx Gadgit Xxx

London GB

Take care now


1986 GL 1200 SEI White 45k miles
1988 gl1500 se white 38 k miles
1984 GL 1200 Aspencade Beige Brown 48k miles
1986 GL 1200 Interstate . Burgandy Red. 48 k miles
1990 GL 1500. Deep Burgandy Red 51k miles
1988 GL 1500 . Dark green 52k miles


#11 10-29-2012, 01:26 PM,
Users browsing this thread: 1 Guest(s)