Misterfax
Junior Member


Posts: 1
Joined: Jan 2013 Location: France Bike: 84 GL1200 Inerstate
Hi all
I've got a GL1200 (!) Interstate...
I'm living in France in Picardie (near Beauvais), 60kms from north Paris
There is not a lot of GL1200 in France.
I'm very happy to meet you !
be an :angel: or sometimes a deamon often the two but be myself
neoracer
Super Moderator


Posts: 2,570
Joined: Jul 2007 Location: Hancock,MD Bike: 87 Aspy,86 SEI,85 LTD
welcome to the forum from mid MD/PA area
1987 Aspencade 129K
1986 SEI 93K
2014 Tri-Glide HD 17K

Hancock,MD
GoneFishin
Member


Posts: 155
Joined: Sep 2009 Location: Near Tipton, IN Bike: 84 Interstate
Welcome from Indiana, USA!
Russ

Rides I've owned:
1965 Honda CB350
1971 Suzuki GT750
1984 GL1200I (after 33 yr. absence)
Tropicalsuns
Administrator


Posts: 1,334
Joined: Nov 2012 Location: Las Vegas Bike: 1984 Interstate
Welcome from Las Vegas!
wpd210
Super Moderator


Posts: 156
Joined: Jan 2010 Location: Texas Bike: 1984 Interstate with Terraplane sidecar
Welcome from East Texas
ship
Goldwing Collector


Posts: 107
Joined: May 2009 Location: Stroud OK Bike: 85 Ltd Black
Welcome From Stroud OK USA.

Ship
Fair winds and following seas..........to all

Main bike 85 Ltd
Two 84 Asspys
85 Ltd part bike
New to the barn 89 1500A
lufin
Member


Posts: 18
Joined: Oct 2012 Location: Columbus, Indiana Bike: 1987 Aspencade
Welcome from Southern Indiana.
Lew

1987 GL1200A
2009 BMW R1200GS
fysty-1
Old Broad


Posts: 236
Joined: Nov 2011 Location: Surrey, B.C. Bike: '95 Yamaha Virago 1100
Bonjour et bienvenue mon ami from Canada's west coast to this great & the absolute best forum on the net dedicated to these fine classic machines. Cheers Angela
Angela(fysty-1) & Dani
Surrey, B.C., Canada
'85 Honda GL 1200 (fully dressed) I. (sold)
pres. 95 Virago 1100
"No matter how blue life may get always remember that there's a rainbow in the sky."
"Grab life by the handlbars an hang on."

wildhorse
Senior Member


Posts: 281
Joined: May 2012 Location: Davenport, Fl Bike: 1984 Aspencade
Welcome to the forum from SW Florida
Vegetarian
: Old Indian word for Bad Hunter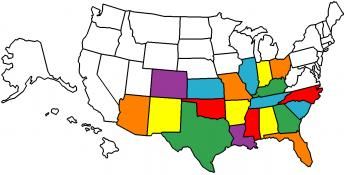 firstwing85
Super Moderator


Posts: 397
Joined: Apr 2011 Location: Aldergrove BC Bike: 85 LTD Edition
one more Welcome from Canada's West Coast.
Johan
#10 01-20-2013, 12:54 AM,
bluewing
Super Moderator


Posts: 2,709
Joined: Jan 2007 Location: Bike:
Welcome from Baltimore Ontario, Canada.
Ride safe have fun and enjoy. Lane
1985 Aspencade
2002 Vulcan
#11 01-20-2013, 05:45 AM,
SIR tricky
WISE AND HELPFUL MODERATOR


Posts: 4,305
Joined: Dec 2006 Location: Waterford, Ontario Bike: 1985 Aspencade, Satellite Blue
Welcome to the forum from SW Ontario
The only stupid questions are the one's that are not asked.


#12 01-20-2013, 06:59 AM,
Roleketu
Expert


Posts: 877
Joined: Nov 2009 Location: Bike:
Greetings from Massachusetts!
#13 01-20-2013, 02:12 PM,
Users browsing this thread: 1 Guest(s)