jsawyer0916
Member


Posts: 11
Joined: Jan 2013 Location: Cañon City CO Bike: 1986 GL1200I
After a few year's hiatus from the GL1200 I'm back in the saddle with a new to me 1986 GL1200I with about 20K on the clock.
Ironically I picked it up from the Harley dealer in Frederick CO. I got a few digs in while I was there...
At least the salesman was an ex GL1200er. He said "I've got to stop calling it (the Harley thing) the Dark Side!" At least they put a battery in it.... but I'll be doing the standard Just Bought A Wing maintenance -- fluids, filters, timing belts, plugs and so on.
This is the same ID I had before the ocean change with the site. I was in central Texas when I had the last 1200, in Elgin. Now we, my wife and I, live in Cañon City CO.
Anyway, howdy friends and neighbors.
Jeff
Jeff
Cañon City CO

Former bikes: several GL1100s, a couple of GL1200s, one GL1500, one GL1800, Yamaha V-Star 1100, Valkyrie Interstate, Yamaha xs650 Special, Suzuki Titan 500
Roleketu
Expert


Posts: 877
Joined: Nov 2009 Location: Bike:
Welcome back.
Keener
Super Moderator


Posts: 1,143
Joined: Dec 2008 Location: Calgary, AB, Canada Bike: 1984 Aspencade
Good to have you back, Jeff.
Ian
Remember, it's the journey, not the destination, that matters
.
bluewing
Super Moderator


Posts: 2,709
Joined: Jan 2007 Location: Bike:
Welcome back, Jeff.
Ride safe have fun and enjoy. Lane
1985 Aspencade
2002 Vulcan
wildhorse
Senior Member


Posts: 281
Joined: May 2012 Location: Davenport, Fl Bike: 1984 Aspencade
Good to have you back Jeff
Vegetarian
: Old Indian word for Bad Hunter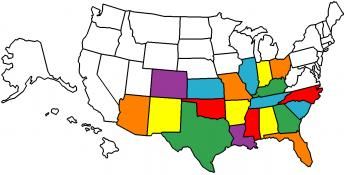 Users browsing this thread: 1 Guest(s)