Dan 1448
Junior Member


Posts: 2
Joined: Feb 2013 Location: Appleton, wisconsin Bike: 1986 Aspencade
after about a week of trying, and a lot of help from Vic, I am back on this great site !!
i've been a member here since May of 2011, but I'll have to start at ground level due to some
computer problems, did a lot of the members have to re-register ??
glad to be back, hope everybody is well !
Dan
kwild
Member


Posts: 13
Joined: Nov 2012 Location: Anaheim Bike: 84 S 85 Aspencade
I was in the same boat. Vic worked very hard to get me back on, then oops, it happened again. I had to re-register after the forum was rebuilt. Bummer, but glad to be back on.
kwild....formerly wildwing
84 Standard
85 Aspencade
If God didn't want us to eat animals, why did he make them out of meat?
Granpah
Expert


Posts: 922
Joined: Jun 2009 Location: St. Louis, MO Bike: 1985 Aspencade (tan/brown)
Me too,
me too
.
It took me awhile to find and then adjust to the new Web site but finally it's been smooth sailing. Vic made great improvements.
Now, I've gotten used to it. Such is life.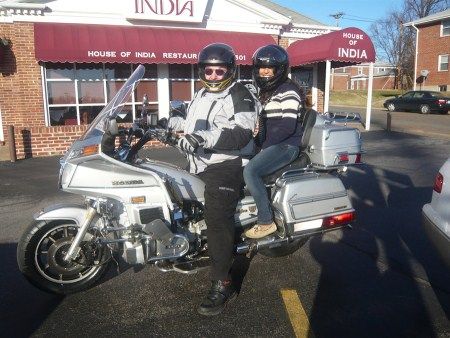 " ... If you have an idea and I have an idea and we exchange these ideas, then each of us will have two ideas." ~ George Bernard Shaw (1856-1950)
Users browsing this thread: 1 Guest(s)